Over 45 years experience combined!!!
Each and every one of our Brittany Deen & Co. team members are highly-qualified, trained professionals here to help you find the best service that makes you feel good! We truly believe that the Best hair and literally putting your best face forward changes the way you move through the world. There's just something about a great style and luxury skin regimens that gives you confidence and showcases your personality. Our team will listen closely to your vision and fit our services to you! Learn more about what makes us passionate about salon and spa services and book an appointment today!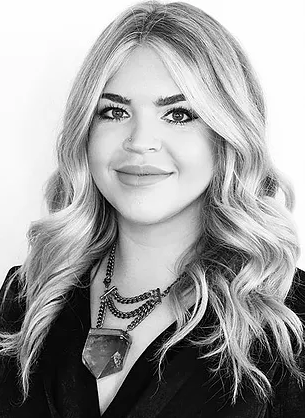 Brittany Deen -owner 
Entrepreneur, Professional hair stylist and make-up artist Extension Specialist
As a junior in high school, Brittany began pursuing her dream to work in the beauty industry by attending cosmetology school. With over 10 years' experience in the beauty industry under her belt, Brittany has perfected her skills and is now the proud owner of Brittany Deen & Co. salon in Dallas, Texas. Brittany has worked with celebrities like Rita Ora, Pat Smith, Leigh Ann Adams, Linda Cooper, and Marissa Stabler. She currently works behind the scenes at NYFW fashion shows, major photoshoot campaigns, charity events, and weddings. The most rewarding part of her job as a professional hair stylist is "bringing out peoples' inner beauty by enhancing their confidence in their outer image" says Brittany.
Brittany is also a member of the Moroccanoil Artistic team. She works closely in salons and hair studios all over the United States and Canada teaching the latest bridal, runway, and red carpet looks. She has dedicated her life to her career and her clients, and continues to pursue and grow her passion for the beauty and the fashion industry. Brittany has been a proud sponsor for the Miss Texas America organization for 4 years and continues to sponsor the organization. Brittany specializes in her own extension technique that she has perfected over the years. Come by our Dallas hair studio for the "everything beauty" experience.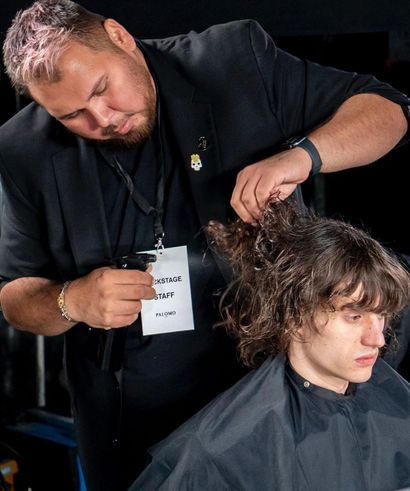 Eddie Cerritos
Hair Stylist, Blonde specialist and Blow out king
Meet Eddie! With his love for the hair industry, Eddie has always loved sharing his passion for the art of hairstyling. With a background in education, he has lived in Los Angeles doing education for a national blow dry brand and currently an educator for the international brand Amika. As a freelance stylist, he has worked LA, New York and Paris fashion week. His talent and passion for hair have allowed him to also be a favorite among celebrities which have been featured in People magazine and the red carpet. Now as part of the Brittany Deen and Co team Eddie loves sharing his passion for hair with all his clients here in Dallas.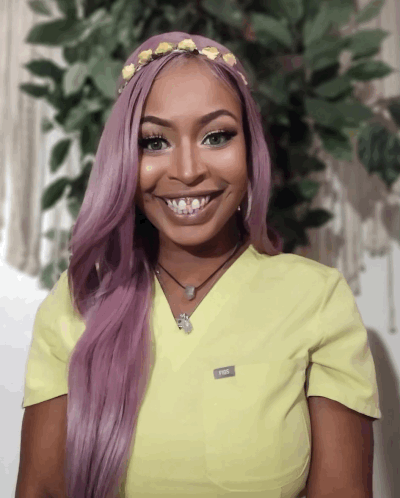 Felisia Matthews 
Laser Professional and Aesthetician
With a background in Spa Management and over 12 years of experience in the Beauty Industry she prides herself in her extensive skincare knowledge, specializing in results driven, customized facials, laser hair removal, micro-needling, as well as body contouring and more!
She enjoys treating a multitude of different skin types, her attention to detail and dedication to all your skincare needs will showcase her passion for aesthetics. In doing so she provides lasting results in clients skin and their confidence.
Part of her Success as an Aesthetician and Laser Professional besides her true passion for it, is always working on continuing education growing and mastering her craft.
When she's not in the treatment room, she enjoys traveling when time permits spending time with her son Corban and eating Tacos!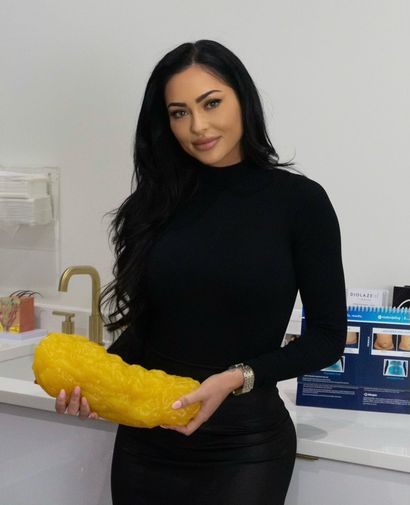 Candice "Candie" Vickers
Peptide Therapist
Candice is an Independent Aesthetic & Wellness Consultant with Medical Spa's around the DFW. She has now became a Certified Peptide Therapy Specialist with 15 years of experience in the Aesthetic industry. Her passion started while attending College at the Art Institute of Dallas majoring in Graphic Design, and started working part time as a receptionist for a well known Medical Spa. That decision changed her whole life as she began and grew a genuine love for the industry. After college she continued to stay & grow in aesthetics while using all her creative passion for graphic design. Companies started to realize how much of an asset she could be with mixing her passion to help people feel beautiful and being able to create branding, websites, and design. She went from a receptionist, to an influential & honest consultant, then management, and now to a remote independent contractor. Candice has the ability to help with patient relations, consulting treatment plans, software & website editing, graphic design, marketing, event planning, new hire training, and much more. Her work ethic and dedication to this industry are something to really appreciate.
Candice was born & raised in South Florida where her heart for the beach, family & friends reside. When she is not working she spends her free time with her beautiful 4 year old daughter and traveling. Candice plans to always continue her education in the very fast evolving world of Aesthetics & Wellness.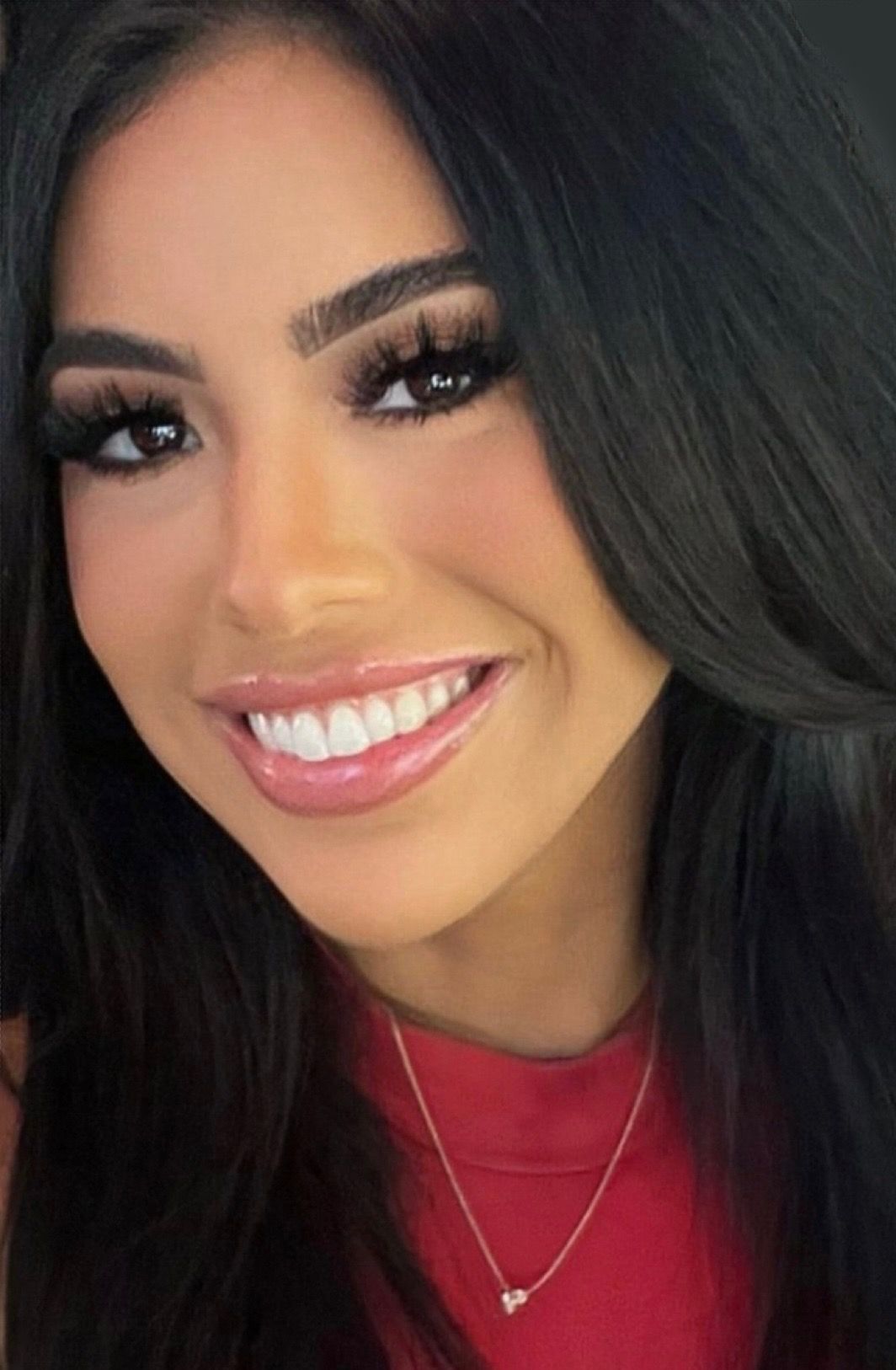 Valeria "Val" Calvillo
Hair Stylist / Make-up Artist
Originally from Corsicana, Tx, Val started her make-up artistry career freelancing for weddings, photoshoots, and all special occasions. With 5 years of MUA (make-up artist) experience, she grew a desire to dig deeper into the beauty industry. She attended cosmetology school at Avenue Five in Austin, TX and later finished at Salon Boutique Academy in Dallas, Tx. Val has spent the last 8 months assisting and learning different methods and techniques with hair coloring and extensions.
"I am very excited to learn from all these amazing stylists and be a part of this amazing team and continue to grow my talents as an artist in the DFW beauty community." -Val Calvillo
In her spare time Val enjoy's being at the gym and spending time with her family watching their favorite shows and playing volleyball!